Anda Seat Kaiser x JIB Series Premium Gaming Chair Blue
- 400lb Large size High-back Ergonomic Design
- Adjustable padded headrest and lumbar cushion
- 360 Degree Swivel Rocker Tilt E-Sports Chair
- Lifetime warranty on frame, 2 years on parts(exclude the leather)
- Assembly Required. "Click here How to"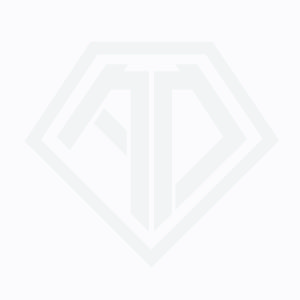 | | Recommended | Maximum load |
| --- | --- | --- |
| Height | 175cm | 218cm |
| Load | | <200kg |
---
KAISER X JIB
Large Size High-Back Ergonomic Design Gaming Chair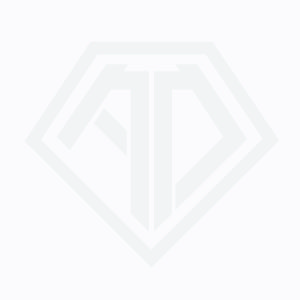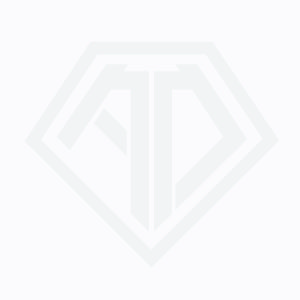 HIGH QUALITY CORE MATERIALS
Carbon Fiber Premium Model, Luxurious And Prestigious Leather Like Material, Bringing Your Gaming Experience To The Next Level.
LARGE SIZE MEMORY FOAM PILLOW
Adapted To Your Anatomy, The Curves Of Your Back, Prevents The Appearance Of Pain In The Back, Neck And Shoulders.
This Viscoelastic Foam Will Allow The Pillow To Retrieve Its Original Shape And Is Adapted To Your Morphology For A Better Comfort.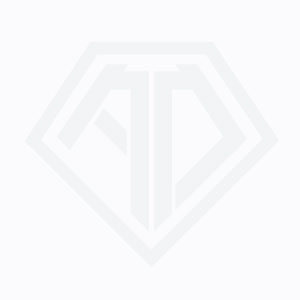 4D ADJUSTABLE ARMRESTS
The Purpose Of Armrests Is To Rest Your Arms
Nothing Would Do A Better Job Than Anda Seat Highly Adjustable 4D Armrests.
The Surface Is Covered By PU, Support The Forearm To Relieve Wrist Pressure And Muscle Strain
Which Maximum Your Gaming Experience
HIGH DENSITY MOULD SHAPING FOAM
65Kg/M3 Density Foam Padding For True Ergonomic Support And Comfort.
90 TO 160 DEGREE TILT MECHANISM
Our Special Designed Z Support Multi-Functional Tilt Mechanism Handles Heavy Duty, Provides You With Fully Control Over The Suspension Of The Chair. It Has
Adjustable Tilt For Increasing And Decreasing Tension By Matching The Body Weight Of The User For Effortless, Secure And Sturdy Rocking, Without Putting Fatigue On Muscles.
5-STAR ALUMINUM BASE
Anda Seat Premium Grade Aluminum Base Provides Not Only Impeccable Stability But Also Strength.
Static Load: 1500KG
Dynamic Load: 600KG
Ribs:Increase The Supporting Weight
STEEL FRAMEWORK
In Order To Make The Best Gaming Chair, Anda Seat Uses 22mm Diameter Enhanced Steel Frame
With Ergonomic Design To Contour The Human Body.
*Premium Construction
*Extremely Durable
*Lifetime Warranty
65 MM PU COVERED WHEEL (KING SIZE)
Our Wider Wheels Are Covered With Durable PU Rubber Which Provides Stability Of The Chair.
Ensures Smooth Movement To All Direction And Kind To Floor Surfaces.
CLASS 4 HYDRAULIC PISTONS
Class 4 Hydraulic Pistons Are The Best In Its Class In Terms Of Consistency (99.9%)
Which Provides Great Stability And Safety.
Through The EU Standard SGS Certification
Parts under the 2 years warranty include
Hydraulic pistons, Caster wheels, Five-star base, Chair mechanism (Tilt mechanism, hydraulic pistons, angle and height adjustors). Part under lifetime warranty includes broken, bent or deformed steel frame.
How to make a warranty claim
Proof of purchase from authorized reseller is required. For removable small parts such as pistons, wheels or five-star base, kindly email a photo or a video showing the defect(s) and/or problem(s), together with a copy of proof of purchase, for its verification to support@back-n.com. If a replacement is required, the company will send a new part. The shipping shall be covered by the company For big parts such as backrest, cushion, angle and height adjustors and tilt mechanism, kindly send a photo or a video showing the defect(s) and/or problem(s), together with a copy of proof of purchase and the defective part, for its verification to the following address: Back N Co., Ltd, 4/7 Senabodee Building 2, 1st Floor, Phaholyothin 11 Road, Phaya Thai, Phaya Thai, Bangkok 10400. If a replacement is required, the company will send a new part. The client shall pay for the delivery of the defective part and the shipping of the new part shall be covered by the company
This warranty DOES NOT cover :
All parts made of leather, fabric and memory foam No warranty Cuts or normal wear and tear of leather, PVC, PU or other surface materials Damage or defects caused or contributed to by alterations, modifications, improper storage, unauthorized repair, misuse, abuse, accidents, fire, transportation, acts of God, or other actions or events beyond reasonable control. Products that were not installed, used or maintained in accordance with product instructions or warnings. Intentional damages inflicted against the chair. Products used for rental or commercial purposes such as rentals in events, internet cafés or others. Products without proof of purchase from authorized dealers or unprovable date of purchase. No warranty is offered for products which have gone beyond the period of warranty.