Anda Seat Kaiser 3 Series Premium Gaming Chair Size L
- 120 kg Large size adjustable back Ergonomic Design
- Adjustable magnet padded headrest and lumbar cushion
- 360 Degree Swivel Rocker Tilt E-Sports Chair
- Lifetime warranty on frame, 6 years on parts(exclude the leather)
Kaiser 3 Series 2022
Fetures Evolved & Stock Ready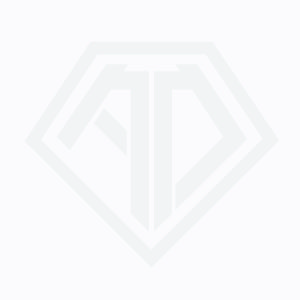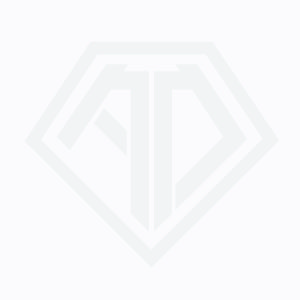 Built for Every Gamer
| | Recommended | Maximum load |
| --- | --- | --- |
| Size L | 150-190 cm | < 120 kg |
| Size XL | 181-210 cm | < 180 kg |
Multiple Color & Fabric Scheme
Andaseat Kaiser 3 comes in 9 colorways. Whatever you want, the elegant, the​luxury, the cute, the pure and​ fresh,​or any other styles, you can find the right one you wanted it here. Andaseat Kaiser 3 has 2 kinds of surface material -- DuraXtraTM and EverSoftTM Linen Fabric Upholstery. DuraXtraTM (7 colors) features fine and smooth touch, scratch resistance and stain resistance. EverSoftTM Linen Fabric Upholstery (Ash and Carbon Black) features incredibly breathable sitting experience over long time.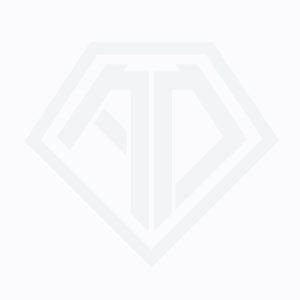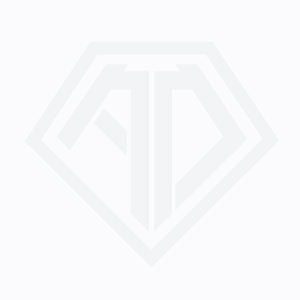 Upgraded DuraXtra TM Leatherette
At AndaSeat, we only use premium materials and the Kaiser 3 is no exception. The​ DuraXtraTM bonded PVC leather provides a really soft and comfortable sitting experience with scratch and stain resistance. You can​ choose the color ash and carbon black with EverSoftTM linen fabric for good ventilation.
Certificated Safety and Durability DuraXtra TM Leather does not contain any harmful amounts of elements which is perfect for adults and kids.
*Physical test performed by SGS for strength, resistance, stability,
*Chemical test performed by SGS about Lead, Cadmium, DMF, Phthalates, PAHs.
Re-Dense Moulded FoamEvolved
65kg/m3 Re-Dense Moulded Foam, a perfect combination of strength and resilience is applied to upgrade density, enhance longevity, and alleviate the problems of 'sagging' seats over time. Our luxurious gaming chair prevents you from slouching while gaming or working for long hours. Bring on the adventure and sit tight with your Anda Seat Kaiser 3
Spacious Seat Base
Reshaped for optimal ergonomic support. The flatter seat wings ensure a commodious seat base without the feeling of constraints. It's a much more comfortable experience whether or not you're a larger human and even allows you to sit cross-legged.
Magnetic Head Pillow
Meet our latest design of the magnetic memory foam neck pillow. Toss away the extra straps for neck support. With our versatile magnetic design, all you have to do is clip it on and move it to your desired position. The extra soft pillow will maintain a cool temperature for comfort while supporting the spine's natural curvature.
4-Way Adaptive Lumbar Support
New sophisticated internal lumbar support system. In and out, up and down, preciously controlled by 2 sides knobs, that to provide the right amount of firmness or pressure to your back in your desired posture. The built-in lumbar support feels much more natural since it feels like a part of the chair rather than a separate pillow with strap or hard to adjust.
MagSwapTM Technology
Full-Metal 4D Armrests with MagSwapTM Technology. Premium armrest tops magnetically snaps on panels. Smooth, precise adjustments in four directions plus armrests width can be adapted. Comfortably conforms to your wrists and elbows for even weight distribution and ergonomic support. Magnetic swap armrest tops add to the novelty and gaiety of the sitting experience. Exchange it to different colors or patterns tops for your own aesthetic. Swap it to the Anda Seat muti-colors Table Panel to provide the space for your bottle, books and other accessories when needed.
Reactive Rocking Functionand Up to 165° Recline
Featured "comfort tech" backrest that allows the user to Recline from 90 ° to 160° with full-mechanism backrest, the chair can be adapt to whatever preference you may have. No more hassles or struggles when you take a nap or watch your favourite shows, just enjoy strain-free ergonomic support. Sit at any angle you want, and lock the seat in your perfect position.
Extendable Magnetic Tabletop
Gaming chair, desk, all in one, with Andaseat Magnetic mounted retractable tabletop. Kaiser 3 extendable magnetic tabletop transcends the other competitors with its own individual customizations. Swap to tabletop in a simple clap for your phone, laptop and other essentials. Free your hands to enjoy the movie, transform to desk in one second, Kaiser 3 is flexible beyond imagination!
MagClapTM Easy Assembling System
Unlike other gaming chairs, Anda Seat Kaiser 3 has a special modular MagClap design that can be assembled with ease. Just slide the backrest into the seat base, then clamp magnetic side covers on both sides. Just one person can finish the whole assembly process with ease. In just a few minutes, your ultimate gaming chair is ready to go to battle with you!
KAISER 3 FEATURES
Ingenious Internal Support
Built-in 4-Way Lumbar Support
Magnetic Head Pillow
Strap off, Clap on, Move Up-down
Magnetic Swap Armrests
Swap to Tabletop in a Simple Clap
Comfort Tech Backrest
90 ~165°Recline and Lock
Ergonomic Seat Base
Reshaped for Spaciously
Details Oriented
Top Grade Material in Every Parts
Exchange and Return Policy
Products with manufacturing defects or damages or incorrect model, color or size are eligible for exchange or return within 7 days from the date or receipt.
Condition for Product Exchange or Return
Products must be in the original packaging and the packaging and labelling must be in perfect conditions including all accessories. Otherwise, the company reserves the right not to exchange/return the product in all cases.
Warranty Condition
Gaming Desks and Ergonomic Adjustable Desks
- The structure is under a 2-year warranty period (from the date of receipt).
- Parts, control panel, control box, adapter and motor is under a 2-year warranty period (from the date of receipt).
Warranty Condition
Gaming Chairs and Ergonomic desk
Warranty: parts, tilt mechanism, armrests, casters, gas lift piston, and structure are under a 6-year warranty period from the date of receipt.
The product warranty does not cover the following cases:
- Exterior texture, memory foam, zippers, and elastic rubbers as well as inappropriate use of the product.
- Damage caused by accidents, natural disasters, cuts and scratches, impacts, normal wear and tear.
- Inappropriate use or misuse that may lead to the product being cracked, swollen, broken, chipped, crooked, flattened, deformed, split, pierced, etc.
- Damage from wrong cleaning methods or products, normal decline in the condition of the material, mold, rust, dirt and stain, or damage caused by animals or insects.
- Products that have been torn, broken, altered, modified, or repaired.
Remarks
- If the company is unable to replace parts or materials during the warranty period, the company reserves the right to find parts or materials with similar quality and standard.
- The company reserves the right to replace the part or repair as it deems appropriate. The company offers no refund in all cases. In case of the products in "set", if a defect or damage occurs to one part, the company reserves the right to replace only that particular defective or damaged part.
- The warranty period starts from the date of receipt (since the original purchase) whether the product has been repaired or not. Note that the warranty period will not be extended.
- The company reserves the right to revoke the warranty if the damage to the product is caused by use other than normal use unrelated to manufacturing process and defect of the materials or parts.
- The company reserves the right to judge and decide whether the product is under the warranty conditions or not. The company's decision is deemed final.
- The company reserves the right to provide warranty to products located in Thailand only.
How to Report a Product Claim
Report the problem, together with the receipt, proof of purchase and the product's serial number via one of the following channels:
Facebook Page: Anda Seat Thailand
Contact Technical Support: 022793230
Email: support@back-n.com
For defect or damage within the warranty period, the company will send a replacement by one of the following methods:
- 1.By post. Once the part is received, kindly send the defective part back within 2 weeks from the date of receipt to the following address: 4/7 SENABADEE BUILDING 2, 1st FLOOR, SOI PHAHOLYOTHIN 11, PHAHOLYOTHIN ROAD, PHAYATHAI, PHAYATHAI, BANGKOK 10400 If the part has not been sent within the indicated deadline, the company reserves the right to cancel the remaining warranty.
- 2.Pick the part up at Anda Seat's service center at Fortune Town IT Mall, Rama IX, free of charge. Kindly make an appointment.
On-site Service
Onsite Service is available only for selected models within the warranty period in Bangkok and some areas in Greater Bangkok.
Conditions for On-site Service
- Only for the case of structure and gas lift piston.
- It is a free-of-charge service once a year, from the date of last on-site service. The following service within the one-year period will be charged 500 Baht.
Cost of Service
- The customer will be responsible for the shipping cost of the exchange/return product.
- The customer may also be responsible for additional cost of components or parts in case it is not covered in the warranty
- The warranty does not include repair service fee, shipping fee, transport fee, and on-site service travel fee (in some cases).